Sinnovator: A Sinful World Full of Lust and Pleasure
Sep 26, 2020
After the successful launch of the Weredog and Hankey's Toys brands, we are bringing to fans of quality (fantasy) dildos another premium brand, the British Sinnovator.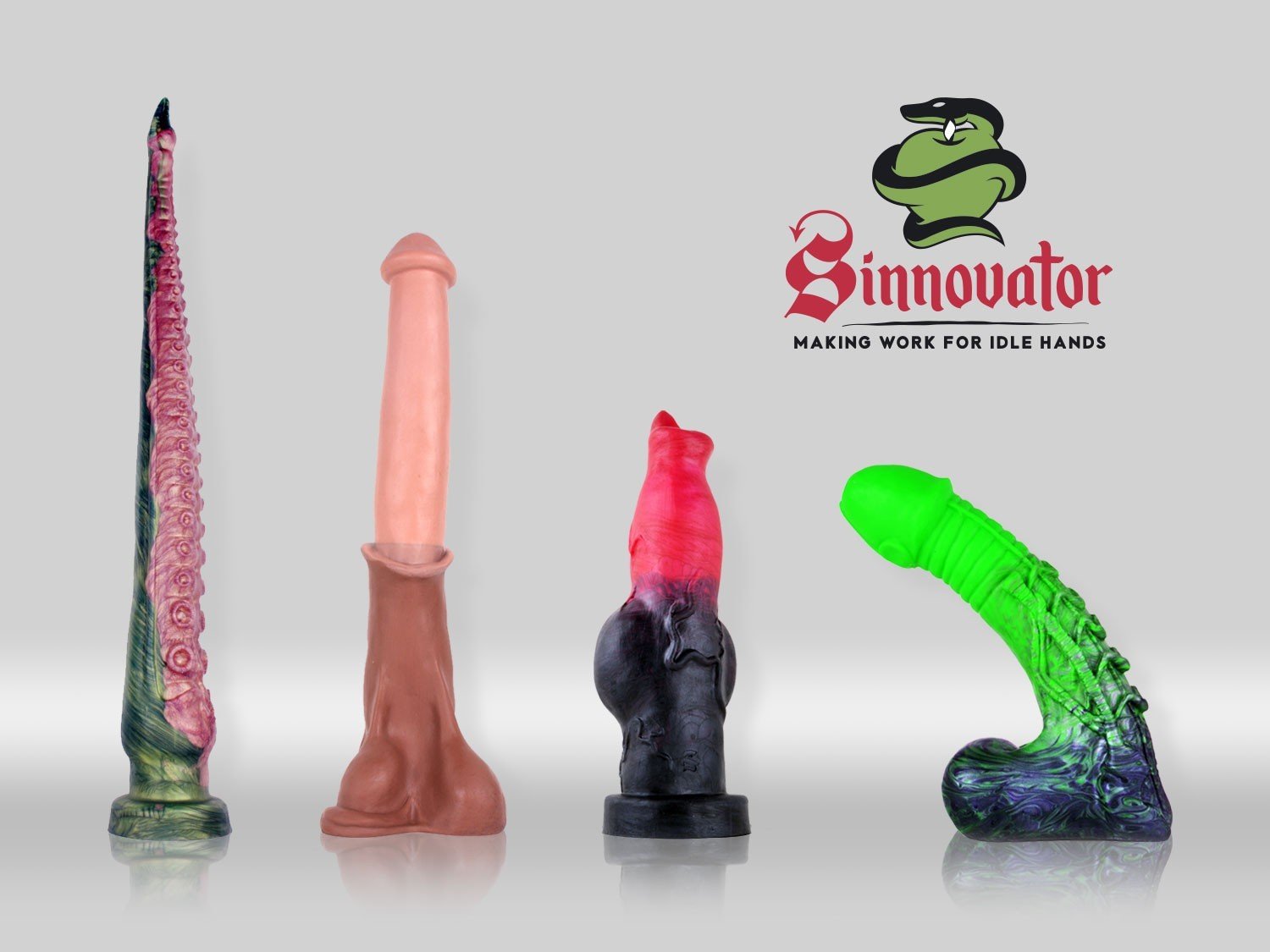 Sinnovator is a world where fantasy meets reality. Whether you are a fan of animal/furry dildos, mythical creatures from the heavenly heights and the ocean depths, extraterrestrial beings, or just looking for an unusual toy of first-class quality, Sinnovator will give you the pleasure you deserve. The Sinnovator dildos are also a more than attractive European alternative to the Bad Dragon.
The founders of the Sinnovator brand have a passion for creating superior sex toys that are made of the best material available and are expertly designed for maximum satisfaction and an unmistakable visual experience. 100 % health safety and safe use of toys are essential for them, so Sinnovator uses only premium platinum silicone. It is beautifully smooth and soft, does not contain any unwanted substances and is non-porous, so bacteria do not settle on it, and it is easy to maintain.
Honesty and the desire for perfection is the basis of the entire production process, which begins with artistic handcrafting of the clay models. They are used for the production of moulds, from which the silicone dildos are cast by hand. Thorough testing of materials and production techniques has paid off for the creative team: the resulting toys are made of fine, flexible material and cast without any defects and bubbles.
The traditional work with clay, chisel and knife in contrast to the latest silicone casting techniques may seem odd. In the case of Sinnovator, this combination works perfectly and forms a distinctive identity of this British brand.
At Gaymegastore, we offer models made of softer silicone (Medium Soft) and with a Vac-U-Lock hole in the base. We strongly recommend that you purchase a Sinnovator suction cup for these Vac-U-Lock models. It is made of the same silicone as the toy itself, ensures a supremely strong suction and frees your hands for far more sensual activities than holding the toy. :)
But enough talking, let's choose and tame your own creature from the realm of fantasy. We are sure that you will be as excited about it as we are!
Blog Categories
In the Article We Write About