Sinnovator Vac-U-Lock Suction Cup
Silicone Vac-U-Lock compatible suction cup base
Suction cup for Vac-U-Lock compatible sex toys from Sinnovator and other brands. Its shape and size ensure very strong suction. Made from black platinum silicone. Detailed description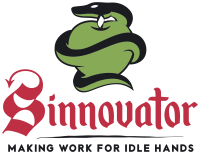 Worldwide
Express Delivery
Customers Who Bought This Also Bought
Description
Strong suction cup that attaches to smooth, flat surfaces with ease. Perfect for use with all Sinnovator sex toys equipped with a Vac-U-Lock hole in the base. In addition, it is compatible with all other Vac-U-Lock dildos and butt plugs.
This Vac-U-Lock suction cup is made from the same premium quality body-safe platinum grade silicone as the Sinnovator toys themselves. Its supremely strong suction ensures your toy stays firmly in place whilst in use, so your hands are free to fulfil all fantasies.
Suction cup diameter approx. 9.2 cm. Compatible with water-based lubes.
Reviews
Parameters
| | |
| --- | --- |
| Brand | Sinnovator |
| Colour | Black |
| Features | Vac-U-Lock compatible |
| Material | Silicone |
| Original name | Sinnovator Vac-U-Lock Compatible Suction Cup Base |
| Weight (g) | 142 |

We know the products we sell. Do you need help?
Chat with us from Monday to Saturday 9:00 to 19:00 (CET) or leave a message anytime.
Start Chat
Sinnovator
Welcome to the world of Sinnovator, where fantasy meets reality, and lustfully sinful behaviour is the norm! Sinnovator dildos and plugs are far more than just an alternative to Bad Dragon. Each Sinnovator design starts as a result of a wild imagination, then expertly hand-sculpted from clay to create moulds and finally hand-poured using the very finest, 100 % body-safe platinum grade silicone.
Made by a small company in the United Kingdom, all Sinnovator sex toys are unique, showcase hours of painstaking detail and fine quality craftsmanship. They are designed not only to be stunning in appearance but to provide incredibly intense stimulation.
All Products from Sinnovator