Topped Toys Mare Maker Butt Plug 70 Blue Steel
Premium silicone anal plug 19.5 x 6.2 cm
Oval anal plug ideal for extended wear that leaves you with a lippy, puffy, elongated hole. Made of super soft and flexible platinum silicone. Blue colour. Dimensions (approx.): total length 19.5 cm, insertable length 16.5 cm, diameter 6.2 cm. Detailed description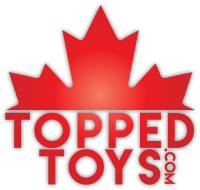 Worldwide
Express Delivery
Customers Who Bought This Also Bought
Description
Get Ready to Transform Your Hole Into the Hungry Gash You've Always Dreamed Of!
The Mare Maker is an incredible tool for training your hole that is designed to stretch your hole into an elongated gash. The unique oval shape of the plug helps this monster slip through your pelvis more easily than round toys. Once inside, it stretches your hole, and the failing muscles struggle to grip the neck. The Mare Maker is breathtaking as it penetrates you and leg-shaking on the way out.
Do not let its size intimidate you. The Mare Maker is much easier to take in than others toys in this size category. If you think you have reached your maximum, the unique shape of this plug will blow you away and open you up to a whole new level.
Mare Maker 70
If you thought you had reached your limits with toys like the Gape Keeper 75, Spike 70 or Deep Space 80, the unique shape of this plug would prove you wrong. The plug lock in as deep as the Deep Space while holding itself in as well as the Gape Keeper. Will it be the easiest 7 inches plug you've ever taken – or will it just seem easy as it turns your hole inside out? You'll only find out after you're finished riding it and look in the mirror to discover that your hole has become a lippy, puffy, elongated gash.
Dimensions (Official)
Max. circumference: 17.8 cm
Max. diameter: 6.2 cm
Neck circumference: 11.4 cm
Neck diameter: 3.6 cm
Insertable length: 16.5 cm
Use only with water-based or oil-based lubes. Clean the toy with warm water and soap, or put it in the dishwasher. Store apart from other toys.
Reviews
Parameters
| | |
| --- | --- |
| Brand | Topped Toys |
| Colour | Blue |
| Experience level (1–10) 😈 | 5 |
| Material | Silicone |
| Original name | Topped Toys Mare Maker 70 Blue Steel |
| Recommended lubes | Water-based |
| Size – circumference max. (cm) | 17.8 |
| Size – diameter max. (cm) | 6.2 |
| Size – length insertable (cm) | 16.5 |
| Size – length total (cm) | 19.5 |
| Vibrating | No |
| Weight (g) | 348 |
Listed In

We know the products we sell. Do you need help?
Chat with us from Monday to Saturday 9:00 to 19:00 (CET) or leave a message anytime.
Start Chat
Topped Toys
Top for your anal! It doesn't matter if you are a beginner or experienced, Topped Toys definitely have the right stuff for you! Anal toys made from super-soft platinum silicone are the most comfortable and flexible. Their range from the smallest to XXL sizes has gathered thousands of fans, who appreciate huge variety, affordability and, most importantly, the possibility to stay with one brand while increasing the size.
Canadian brand Topped Toys was founded in 2019 by three friends who wanted to come up with a new kind of plugs for anal training and also give beginners the best quality for their first purchase. Topped Toys' wide selection ensures the best experience for everybody. So… are you going to conquer them all?
All Products from Topped Toys