Topped Toys Lotus Butt Plug 100 Obsidian
Premium silicone anal plug 14 x 8.1 cm
Cleverly shaped anal plug ideal also for extended active wear (gym, cycling) that will open you up. Made of super soft and flexible platinum silicone. Black colour (Obsidian). Dimensions (approx.): total length 14 cm, insertable length 12.7 cm, diameter 8.1 cm. Detailed description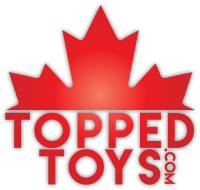 Worldwide
Express Delivery
Customers Who Bought This Also Bought
Description
The aggressive design of the Lotus plug makes it very easy to lock inside. The sharply shaped and wide bulge is enhanced by a textured backside that makes riding the Lotus an experience from another world. Once it locks inside your hole, you'll immediately realize how easily it can get in and stretch your hole wide open without going too deep, thanks to its tapered design. This makes the Lotus extremely comfortable even for active, long-term wear, such as at the gym or on the bike. You'll never want to take it out again.
Lotus 100
We're all here to train our holes, so the Lotus 100 offers you several ways to do it. Once it's fully anchored in, you can bounce on it to gradually stretch your hole. You can also get into more aggressive insertion and pulling, accompanied by a loud "pop" sound with each repetition. Once you're warmed up and start rapidly thrusting the full length of this plug in and out, you'll be filled with orgasmic excitement sooner than you'd expect. Whether you twist on the plug, bounce on it, or leave it inside, you'll see why this toy is an absolutely essential gear for every hungry hole.
Study the measurements carefully in advance and make sure your eyes are not bigger than your hole!
Dimensions (Official)
Max. circumference: 25.4 cm
Max. diameter: 8.1 cm
Neck circumference: 17.1 cm
Neck diameter: 5.3 cm
Insertable length: 12.7 cm
Use only with water-based or oil-based lubes. Clean the toy with warm water and soap, or put it in the dishwasher. Store apart from other toys.
Reviews
Parameters
| | |
| --- | --- |
| Brand | Topped Toys |
| Colour | Black |
| Experience level (1–10) 😈 | 7 |
| Material | Silicone |
| Original name | Topped Toys Lotus 100 Obsidian |
| Recommended lubes | Water-based |
| Size – circumference max. (cm) | 25.4 |
| Size – diameter max. (cm) | 8.1 |
| Size – length insertable (cm) | 12.7 |
| Size – length total (cm) | 14 |
| Tags | Fantasy |
| Vibrating | No |
| Weight (g) | 454 |
Listed In

We know the products we sell. Do you need help?
Chat with us from Monday to Saturday 9:00 to 19:00 (CET) or leave a message anytime.
Start Chat
Topped Toys
Top for your anal! It doesn't matter if you are a beginner or experienced, Topped Toys definitely have the right stuff for you! Anal toys made from super-soft platinum silicone are the most comfortable and flexible. Their range from the smallest to XXL sizes has gathered thousands of fans, who appreciate huge variety, affordability and, most importantly, the possibility to stay with one brand while increasing the size.
Canadian brand Topped Toys was founded in 2019 by three friends who wanted to come up with a new kind of plugs for anal training and also give beginners the best quality for their first purchase. Topped Toys' wide selection ensures the best experience for everybody. So… are you going to conquer them all?
All Products from Topped Toys