Sinnovator Andromeda Sheath Medium
Premium silicone penis extender 27.4 x 5–5.9 cm
An Alien penis sleeve promising extraterrestrial intercourse. Made in the UK from the finest soft platinum silicone. Signature colours. Overall length 27.4 cm, diameter 5–5.9 cm, internal length 16.5 cm, internal diameter 3.2 cm. Detailed description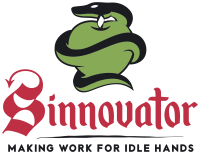 Worldwide
Express Delivery
Description
The Sinnovator Andromeda Sheath is looking for a host and promises a close encounter of a different kind. This unique sleeve features an intricate exoskeleton texture, ribbing, a muscular body, and distinctive glans.
The stretchy material adjusts to your thickness and is easy to put on with plenty of lube. A loop in its base is used to anchor around the testicles to keep the sleeve in place during sex.
The Andromeda Sheath provides a stronger and longer-lasting erection, increasing the size and stamina of the wearer. Unlike its Alien predecessor, the Sheath is 100% non-toxic – it is hand poured from the finest quality platinum silicone, completely body-safe and phthalate-free.
Specifications
Material: Premium platinum-grade silicone
Firmness: Medium Soft
Colour: Signature
Dimensions (Official)
Circumference of head: 19.5 cm
Circumference of shaft: 16 cm
Diameter of head: 5.9 cm
Diameter of shaft: 5 cm
Inner diameter: 3.2 cm
Total length: 27.4 cm
Insertable length: 24.2 cm
Insertable length (inside): 16.5 cm
Each piece is a handmade original and may differ in colour from the product photos.
Use the sleeve with water-based lubes. Clean with toy cleaner, warm soapy water, or even put in the dishwasher. Then allow to air dry.
Reviews
Parameters
| | |
| --- | --- |
| Brand | Sinnovator |
| Colour | Grey, Green |
| Experience level (1–10) 😈 | 6 |
| Material | Silicone |
| Original name | Sinnovator Andromeda Sheath Platinum Silicone Penis Extender 9.5 Inches Signature Medium |
| Recommended lubes | Water-based |
| Size – diameter max. (cm) | 5.9 |
| Size – length total (cm) | 27.4 |
| Tags | Fantasy |
| Vibrating | No |
| Weight (g) | 432 |
Listed In

We know the products we sell. Do you need help?
Chat with us from Monday to Saturday 9:00 to 19:00 (CET) or leave a message anytime.
Start Chat
Sinnovator
Welcome to the world of Sinnovator, where fantasy meets reality, and lustfully sinful behaviour is the norm! Sinnovator dildos and plugs are far more than just an alternative to Bad Dragon. Each Sinnovator design starts as a result of a wild imagination, then expertly hand-sculpted from clay to create moulds and finally hand-poured using the very finest, 100 % body-safe platinum grade silicone.
Made by a small company in the United Kingdom, all Sinnovator sex toys are unique, showcase hours of painstaking detail and fine quality craftsmanship. They are designed not only to be stunning in appearance but to provide incredibly intense stimulation.
All Products from Sinnovator