Review: CalExotics Eclipse Thrusting Rotator Probe Vibrating Prostate Stimulator
May 29, 2021
Prostate vibrator from the American brand CalExotics is currently the most popular stimulator of its kind. Even our tester Erik was very satisfied. Why? Find out in the review.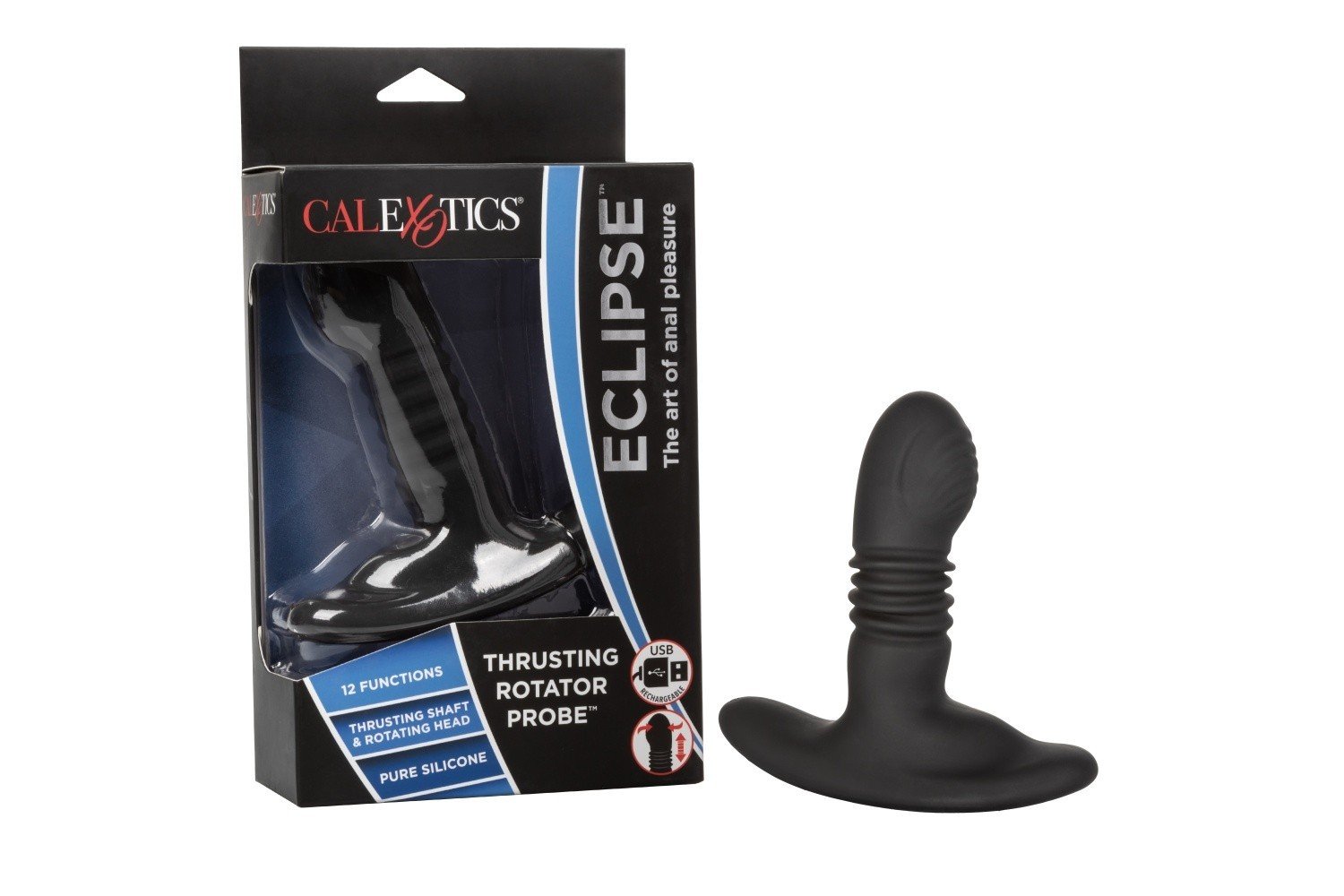 You will find the stimulator, USB charger and a user manual in the packaging. The Eclipse Thrusting Rotator Probe stimulator is made of a very pleasant, smooth to the touch, velvety material. The toy needs to be charged before use, which takes around 90 minutes, but for impatient users, a shorter time will be sufficient. It just takes a bit of skill to fit the jack into the charging hole. I turned on the stimulator after an hour of charging, it activates with a long press of the button, about 3–4 seconds.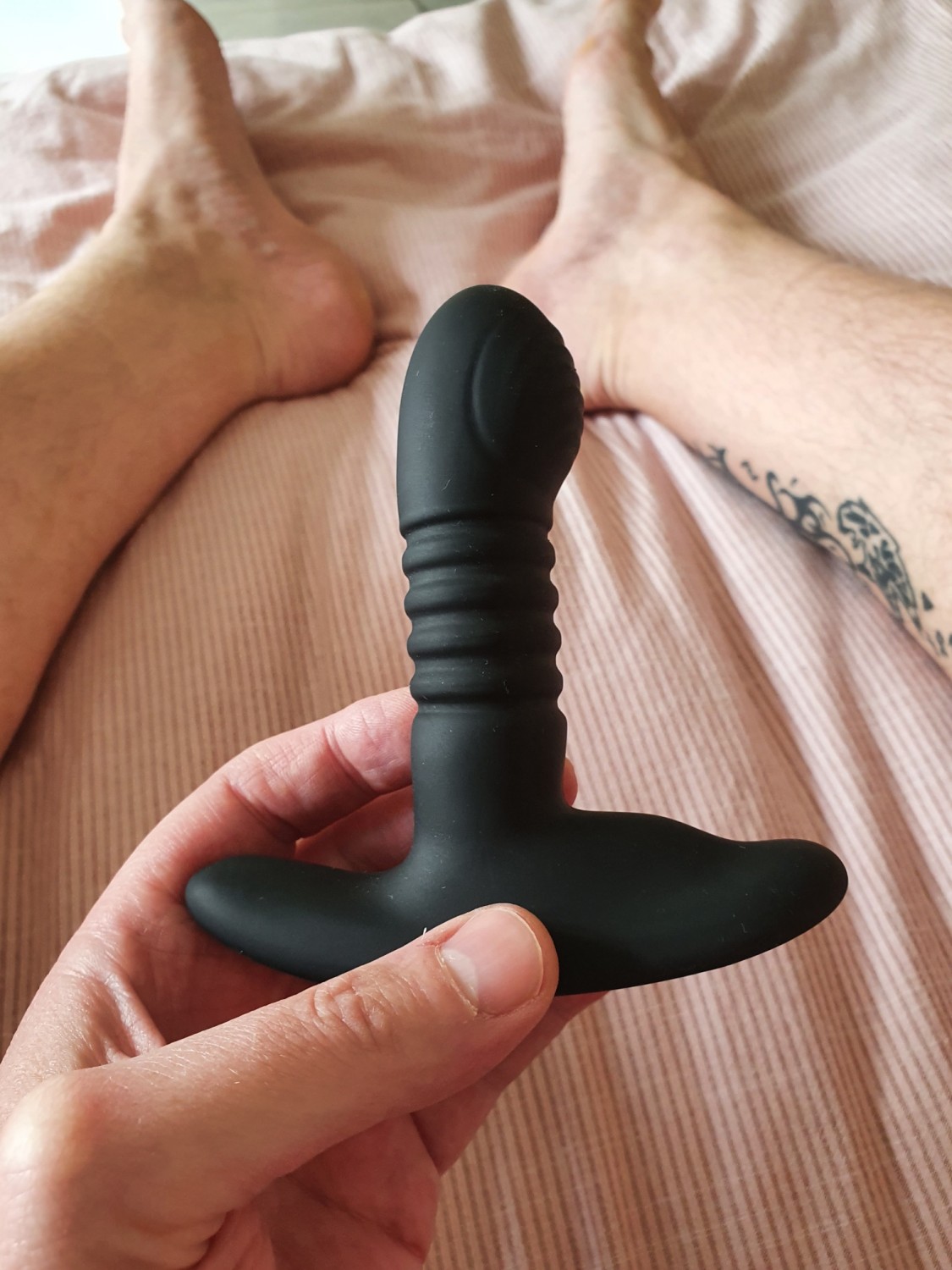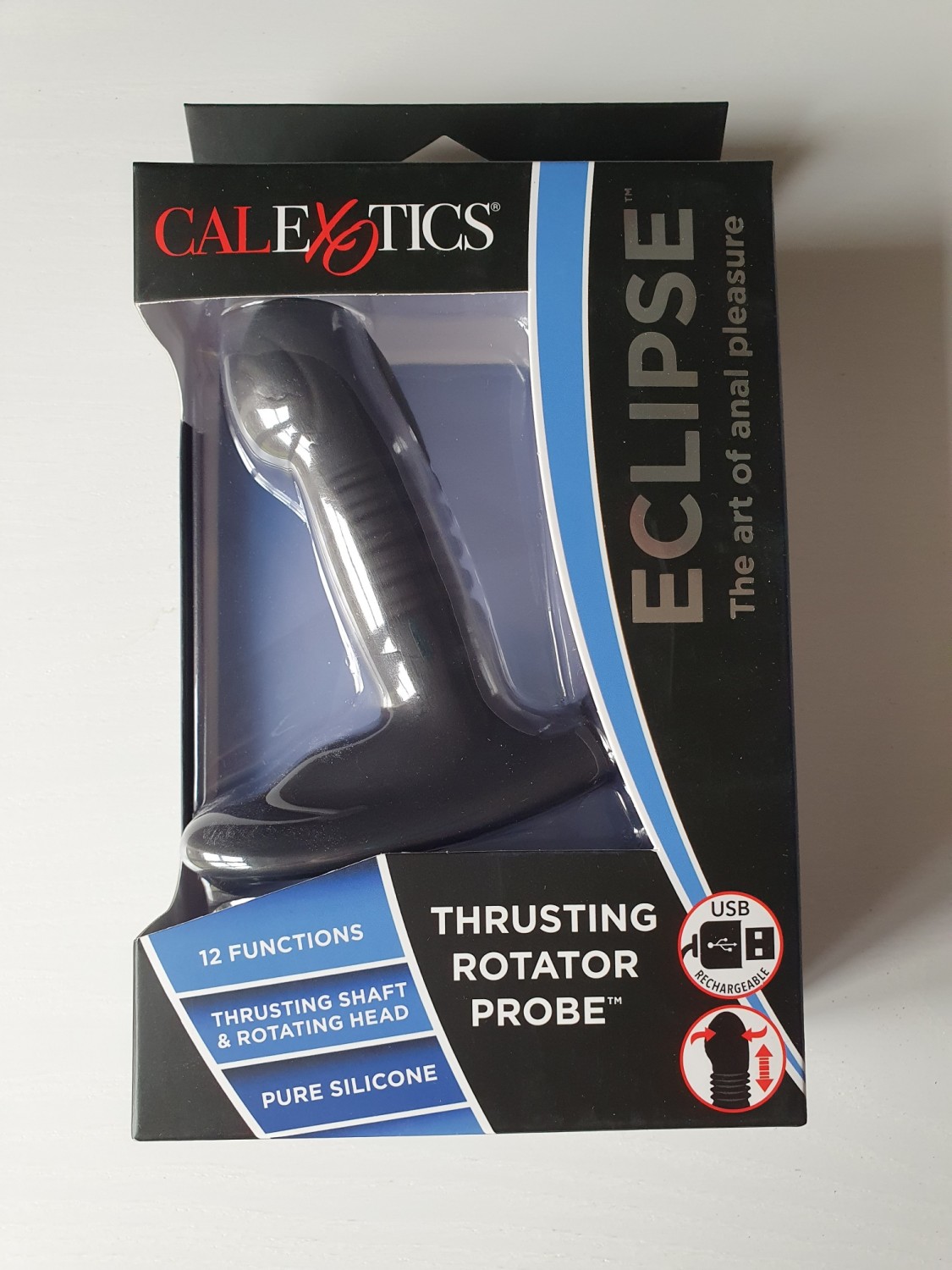 Apply a water-based lubricant on the vibrator and insert it into the anus. Dimensions are friendly, penetration is smooth. Then turn it on. Then it's just a matter of finding the right position and insertion depth for the best prostate stimulation, individual to each person. The control is convenient, the button is located at the tip of the lower arch. Each press of the button changes the vibration mode, of which there are 12 in total. It is up to everyone which one suits them best. The vibrations range from gentle to intense, changing between different rhythms and types. The rotating head is the biggest advantage, the experience is really worth it.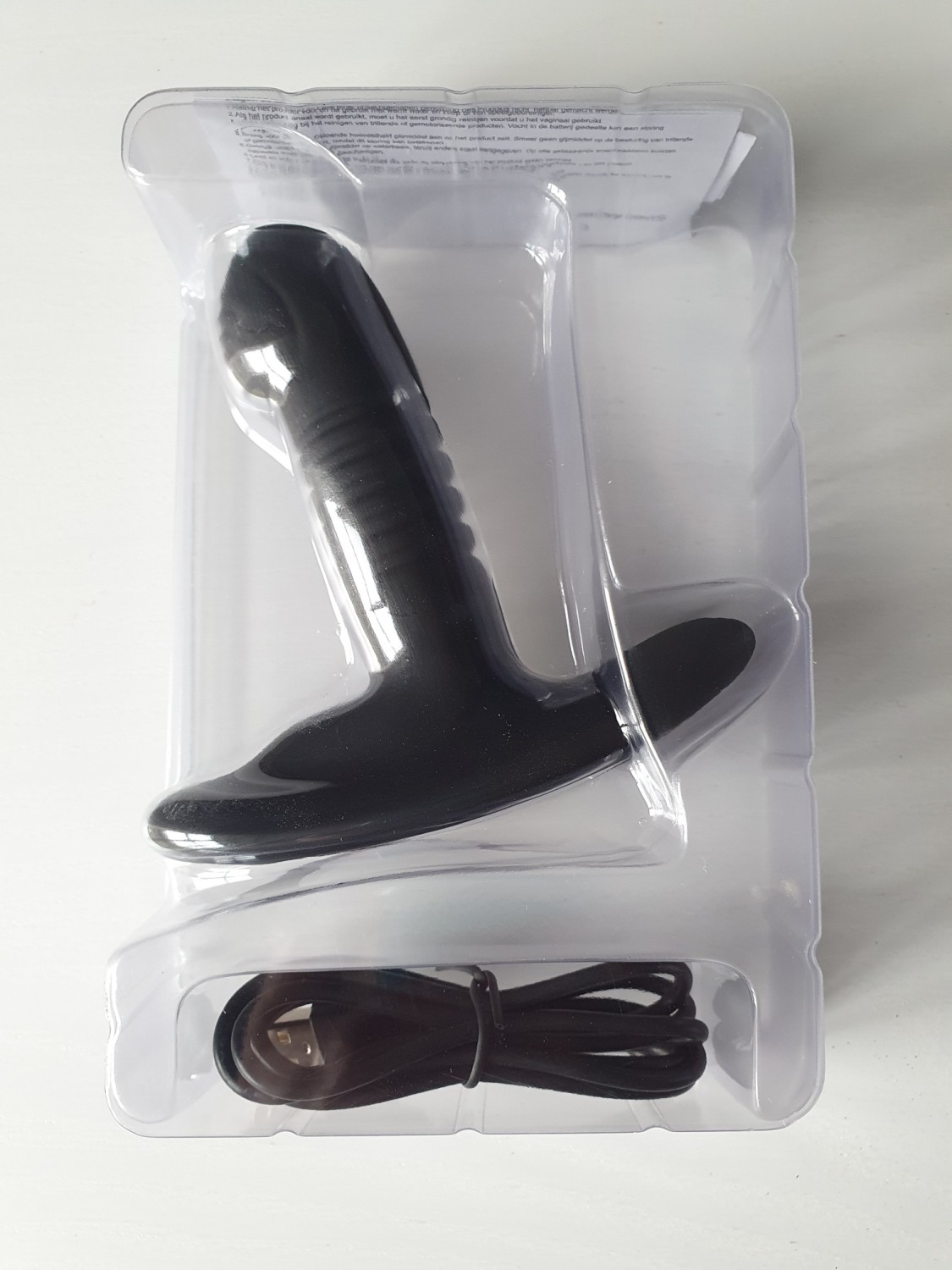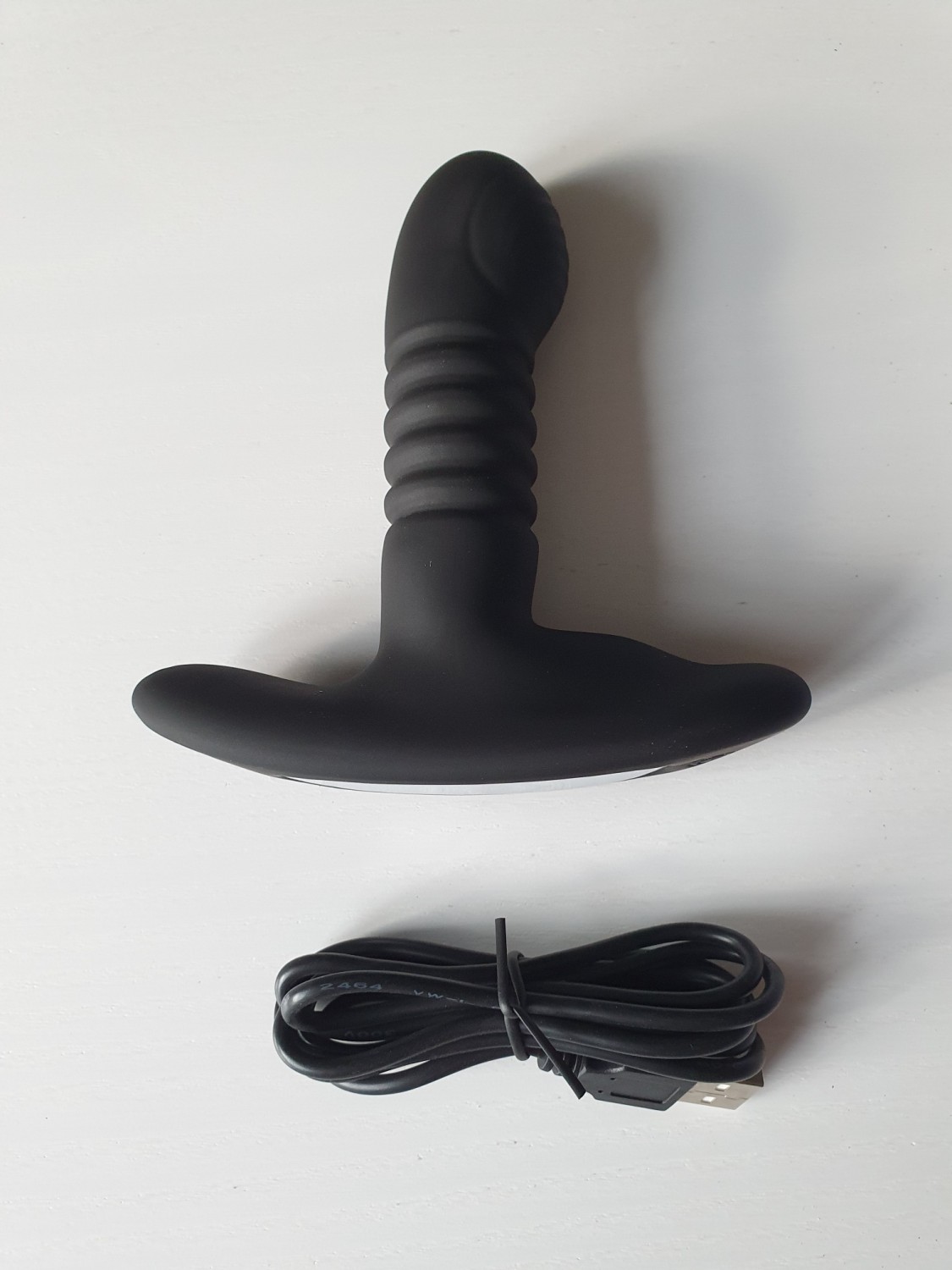 The ergonomic shape of the stimulator prevents it from slipping out of the butthole, you can let it on its own and enjoy the ecstatic sensations. Or, you can aim for the most sensitive spots. The vibrator provides from gentle prostate massage to strong stimulation that can easily lead to spontaneous orgasm, which hasn't happened to me, but I was nearly there. :) I tried the lying down position, sitting and on all fours, all were great.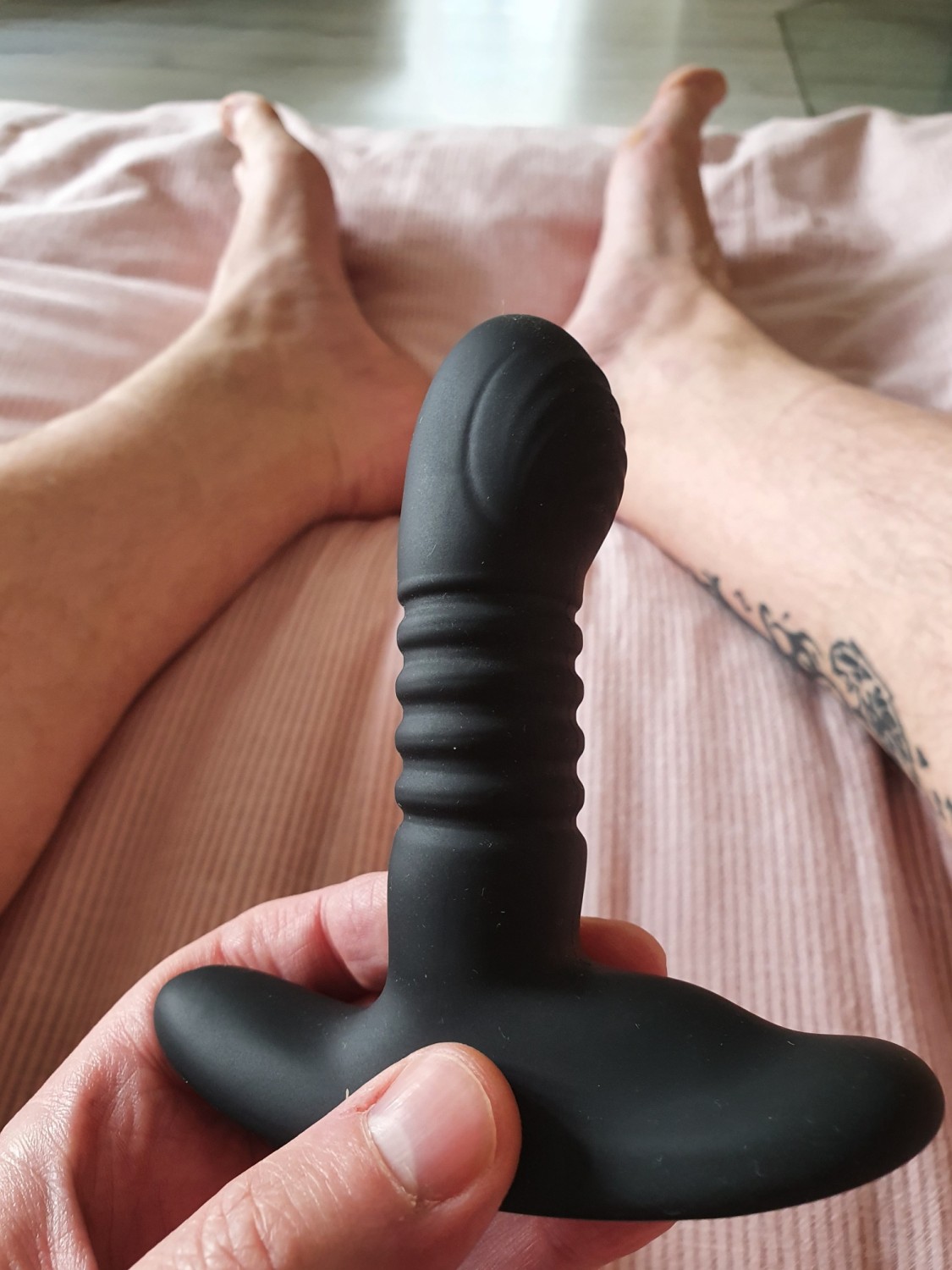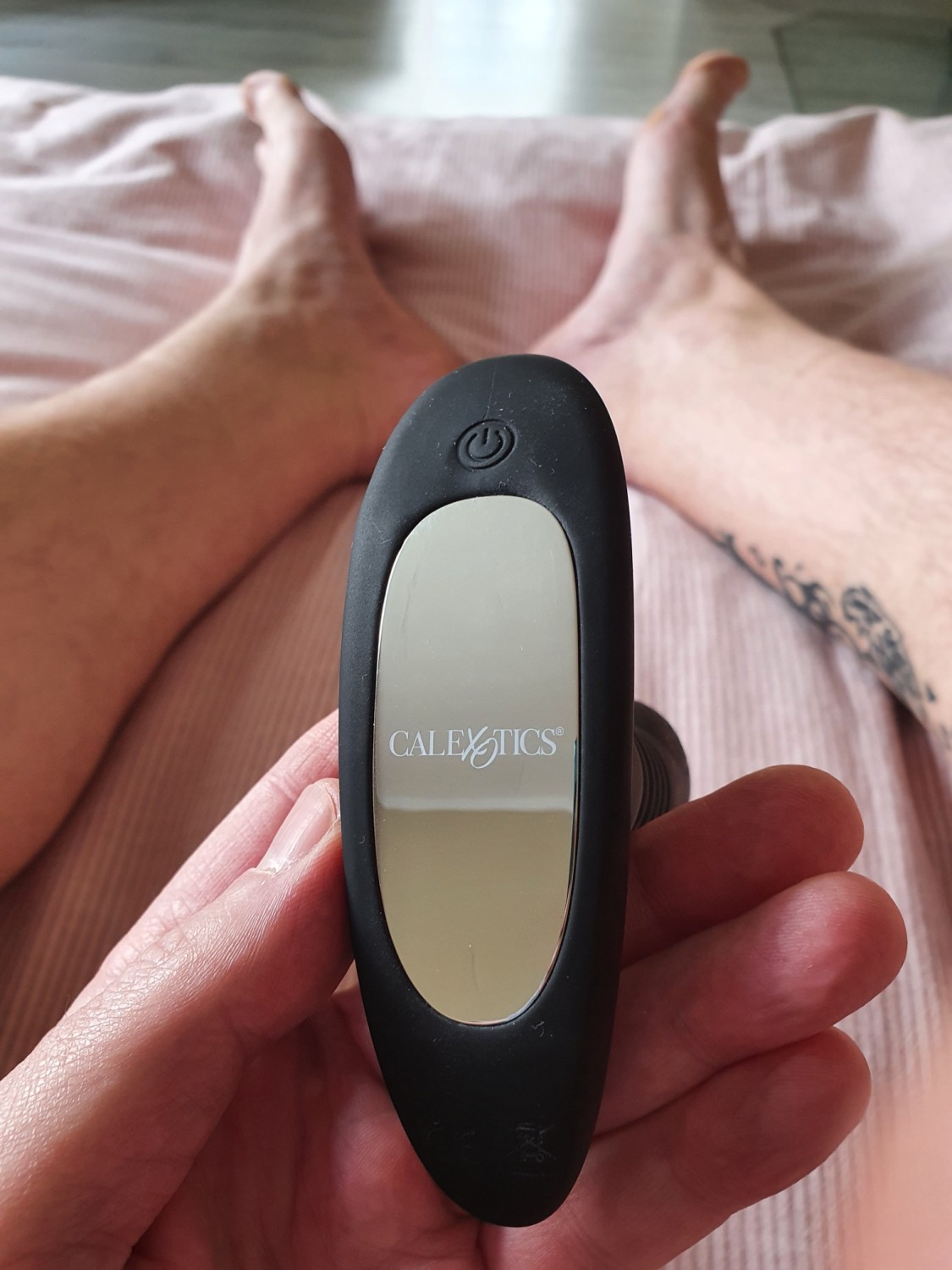 The minimum run time of 45 minutes on a full charge is truly comfortable and in reality, you won't usually use it. It switches off again with a long press of the button.
The stimulator is a useful toy that guarantees really nice moments that always end well. :) It is my first such experience and I highly recommend it.
Pros:
Pleasant material
Perfect ergonomics
Wide range of vibration modes
Cons:
Longer charging time
Higher price
— Erik
Buy the CalExotics Eclipse Thrusting Rotator Probe Vibrating Prostate Stimulator
Blog Categories
In the Article We Write About