Mister B Steel Cuff Double Lock Chain Black
Steel handcuffs with keys
Tie your partner up and do with him whatever you like! Steel handcuffs come with two keys. The distance between the handcuffs is approx. 4.5 cm Detailed description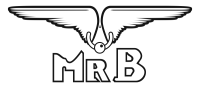 Worldwide
Express Delivery
Description
Mister B's steel handcuffs are the perfect way to keep your partner locked up without the possibility of breaking free. These classic handcuffs will keep your sub in place with their hands cuffed together or you can handcuff them to the bed where they can't escape.
Get two pairs of handcuffs and handcuff him with his hands spread apart – he'll have no choice but to wait patiently for your next kinky move. Steel handcuffs are a great way to introduce exciting new play into the bedroom.
Handcuffs fit almost any wrist (universal size) and can be really tight if you so desire. You won't find any "child lock" on these handcuffs. So your sub has no way to escape without you knowing.
In the package, you will find 2 keys.
Reviews
Parameters
| | |
| --- | --- |
| EAN | 8718788895979 |
| Brand | Mister B |
| Colour | Black |
| Experience level (1–10) 😈 | 6 |
| Material | Metal |
| Original name | Mister B Cuff Double Lock Chain Steel |
| Weight (g) | 298 |
Listed In
We know the products we sell. Do you need help?
Chat with us from Monday to Saturday 9:00 to 19:00 (CET) or leave a message anytime.
Start Chat