F-Machine Tremblr BT-R
Smart milking machine
State-of-the-art hands-free masturbation machine that will fuck and suck you for as long as and whenever you want. Imagine the best blowjob that you will repeat whenever the desire strikes. A professional machine from F-Machine that you control luxuriously with your phone or remote. Detailed description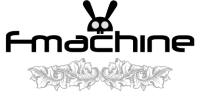 Worldwide
Express Delivery
Description
F-Machine Tremblr never gets tired and never gets bored. Tremblr can suck your dick soft, slow and sensually, or it can take you balls deep sucking and fucking you to a high speed frenzied climax. It's hard to imagine, but you will start to look at Tremblr as your new lover, you will get excited by Tremblr's mere presence in the room and yes it's more than likely you will fall in love with a machine.
The BT-R version comes with brand-new silicone sleeves for a softer, more sensual experience that you won't be able to get enough of. Another improvement is the ability to connect to your phone via Bluetooth, and by downloading a simple app (F-Machine Connect in the Apple App Store or Google Play stores), you'll be able to control your machine remotely from anywhere in the world. And not just you, but absolutely anyone you give access to.
Tremblr takes its name from the effect it will have on your legs, literally leaving you shaking and trembling blowing your cock and your mind together in one big powerful hit. This isn't a toy you will get bored with after 5 minutes, this is a toy you will re-arrange your life to spend more time with, forever making excuses to find those extra few minutes to spend with your new machine.
Like all F-Machines, Tremblr is quiet; in fact, it's by far the quietest machine they have ever built. The only way your neighbours will know what you are doing, is if you can't keep a lid on your guaranteed over-excitement.
It's great as a discreet home masturbation machine but will also fit seamlessly into your unusual sex toy collection. In addition to guaranteed and always luxuriously performed blowjobs, the Tremblr can improve your overall sex life and stamina. It is guaranteed to help men with premature ejaculation during training and also men suffering from erectile dysfunction. Tremblr can suck you off and bring you to orgasm even without an erection, but it is extremely effective in just creating one.
Key Features
Extremely rugged and discrete carry case
Bluetooth control via phone
Wireless remote control (start/stop, speed control, suction power) powered by included A23 battery
Ultra-lightweight masturbation receiver (hands-free)
Silicone sleeves for masturbation receiver
180 strokes per minute top speed
Powerful yet silent industrial spec motor and speed controller
Adjustable pump power
Internal storage compartments for standard accessories
Fits 95 % of penis sizes (supplied with 3 receiver sizes – M, L, XL)
110/240 V auto switching power adaptor suitable for most power supplies globally
Machine viewing window with blue activation LED and machine cut-out red LED
Inbuilt electric cooling fan for extended usage in even the hottest situations
Supplied with all tools and hardware for maintaining and adjusting your machine
Reviews
Parameters
| | |
| --- | --- |
| Code | 670217 |
| EAN | 8718788911211 |
| Brand | F-Machine |
| Colour | Black |
| Experience level (1–10) 😈 | 6 |
| Features | Remote control |
| Masturbator type | Automatic |
| Material | Silicone |
| Original name | F-Machine Tremblr BT-R Milking Machine |
| Power supply | Socket |
| Recommended lubes | Water-based |
| Tags | Smart toy |
| Weight (g) | 9450 |

We know the products we sell. Do you need help?
Chat with us from Monday to Saturday 9:00 to 19:00 (CET) or leave a message anytime.
Start Chat